Police are investigating a series of burglaries in Sacramento, targeting marijuana dispensary owners. With California on track to become the first state with legal recreational cannabis, law enforcement is anticipating an increase in organized crime and home invasion crimes as well.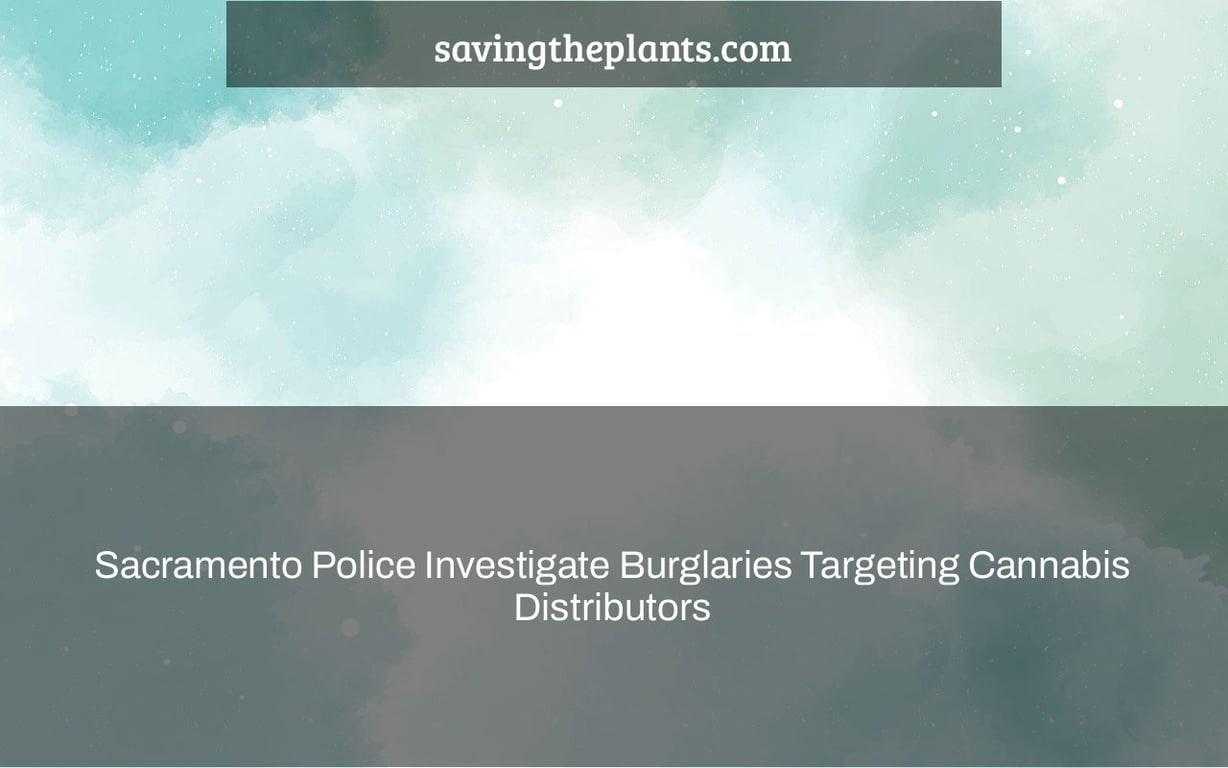 A spate of crimes targeting local cannabis producers is being investigated by Sacramento police.
The crooks are breaking into warehouses early in the morning and fleeing with up to $100,000 in marijuana.
A twisted and splintered iron fence was only one example of the devastation caused by a gang of marijuana smugglers.
"They smashed gates, drove cars through fences, and pulled out all the stops to get in," Sovereign CEO Brandy Moulton said.
Since August, Sacramento police have reported more than 50 marijuana company break-ins, including at least six in the previous week.
Sgt. Matt Young of the Sacramento Police Department stated, "Unfortunately, we've seen a significant rise in cannabis-related burglaries."
Surveillance footage from the most recent burglary shows a group of at least seven persons entering into a warehouse managed by Sovereign, a delivery-only dispensary, in two automobiles.
"They got away before the authorities arrived, and seven minutes later they struck someone else," Moulton added.
In the previous two weeks, Moulton's warehouse has been attacked twice.
"A financial impact like this may practically knock you out of business for smaller, locally owned mom-and-pop-style enterprises like me," she added.
The majority of warehouses are not available to the public and hold massive cannabis cultivation businesses. However, owners claim that the thieves often leave the plants alone, taking only cash and marijuana that has already been harvested and packaged for distribution.
All cannabis producing facilities are required by the city to have cameras, alarms, and other security measures in place, but authorities are asking owners to go above and beyond.
Sgt. Young said that "the way these series go away is if the crooks go in and don't obtain anything."
"That will convey a message to them that attempting these crimes in this region is not a smart idea."
Employees at Moulton are now working shifts to keep an eye on security camera feeds in real time.
"I'm not sure I can take another blow, and I have a feeling they'll be back," Moulton added.
Because the growth and selling of marijuana is still illegal on the federal level, business owners claim they have trouble securing insurance for these types of offenses.
Watch This Video-